Java Web Application Development
About Us
"Java Web Applications" is a leading specialist in Java Web Applications Development, the company is promoted by experienced IT professionals who have proven technical expertise in IT industry. The promoters have vast experience in working on advanced offshore projects including offshore Java Development projects. Over the years, the company has steadily grown into a premier Java Web Development Company.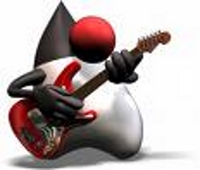 Services
The company provides an entire gamut of Java Web Application Development services, its a one-stop shop for Java Web Development solutions. The range of services include Java Web Application Development, J2EE Web Application Development, Spring Java Web Development, Struts J2EE Web Development, Custom Java Web Development, Java Applications Integration and More.
Technology
Technology is changing at a rapid pace, we at "Java Web Applications" are equipped with the latest Java Web Application Development technologies & tools.
JDK 1.0, JDK 1.1, J2SE 1.2, J2SE 1.3, J2SE 1.4
Java server pages (JSP)
Java Server Faces (JSF)
Java Applets
Log4J Logging API
XSL, XSLT processing using Xerces & Xalan
Java Mail
JScript / DHTML
Enterprise Java Beans (EJB 3.0/2.0/1.1)
Web Services / SOAP / XML
Java Application integration
Commitment
We at "Java Web Applications" are committed to provide our clients with high-quality, cost effective and timely "Java Web Application Development" Solutions. GIVE US A TRY & EXPERIENCE THE MAGIC OF JAVA!
Contact us for Java Web Applications